Are you a warehouse or commercial building owner in need of metal roofing services? Do you know the benefits of such roofing? Where can you find the service providers? Well, this article offers you all the answers you need.
Metal roofing is increasingly becoming a popular choice for commercial building owners. They are opting to install metal roof over shingles. On their part, building contractors are regularly developing installation techniques to ascertain that roofs are securely fastened on the old shingles.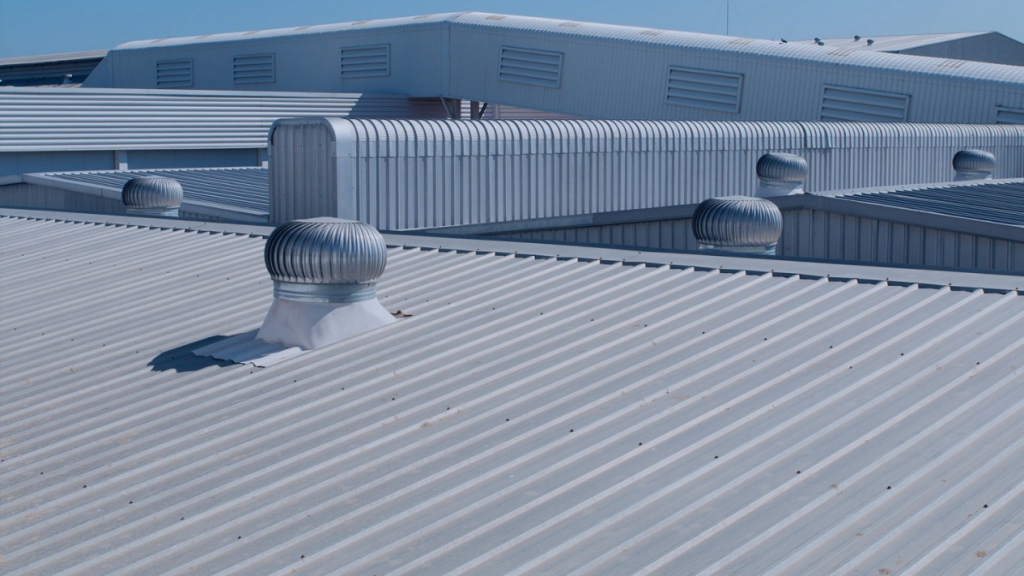 Even so, there are still some myths and misconceptions about the roofing's capability to provide modern, cost-efficient, and effective sheltering required in the setting. It is, therefore, important to demystify the topic and provide the facts. Here are some of the most important things you need to know:
1. The Roofing Offers You Safety over Lightning
One of the greatest fears for commercial property owners is that their buildings will catch on fire in case of lightning. Goods worth a lot of money are likely to be lost in the process. This can be solved easily when you install metal roof over shingles. Your property will be safe from lightning because the energy is dispersed evenly across the roof. It is also ideal, if you are looking for protection against ice and snow because it has snow-shedding system. With metal roofs, you will always have a peace of mind regardless of the weather.
2. The Roof Does Not Rust
Considering how unsightly a rusted roof looks, can you put a metal roof over shingles? Well, manufacturers cover it with paint and aluminium to ensure that it does not rust. You will never have to be embarrassed when clients want to view your property.
3. The Roof Will Usher In a Sense of Modernity and Sophistication
An old roof is a major turn off for clients. Everyone wants to work and visit places where modern and sophisticated structures are erected. Give your clients a treat by putting metal roofing over existing shingles. Manufacturers create different designs and use a range of colours to make the roofing attractive, modern, and classy. Moreover, you will have increased the value of your property by installing it. Most property owners consider this process as an investment.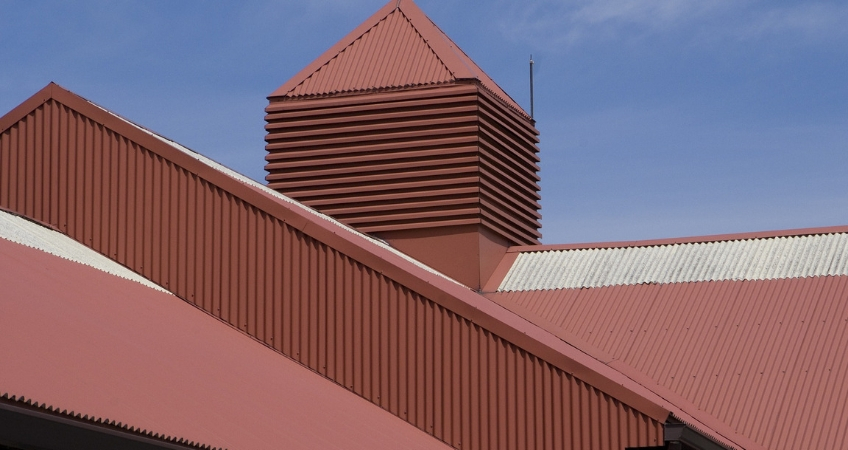 Remarkably, metal roofs come in two different styles namely vertical panels and interlocking shingles. They are designed to look like clay tile, cedar shake and traditional asphalt shingles. Most people opt for vertical panels because they are cheaper and available in the market. Metal roof colours range from standard, customized and premium.
4. You Are Guaranteed Of Comfort
An overheated office during summer makes it daunting for workers to remain productive throughout the day. A company will, therefore, be ineffective in achieving its goals. Help such businesses by installing metal roof over shingles. All you need is to opt for roofing that reflects the light during the summer. Still, the roof will cool down faster than asphalt and other materials. The high level of energy efficiency lowers cooling costs by 10-20%.
5. The Roof Is Durable
You will not be worried about roofing issues for a long time, when you install metal roof over shingles. It is designed to last for ages. The roof does not crack, warp, leak, chip or even dry out. It is also not susceptible to termite and rodent infestation.
Experts in metal roof over shingles furring strips will tell you that of all the roofing available, this type gives you the highest return on investment. Indeed, you can forget about roofing issues for the rest of your life, once you have met the initial cost of purchasing the material and installing it.
Even so, you must find professionals who apply modern techniques in the installation process for the roof to serve you for long. Proper maintenance is also vital.
6. You Have a Wide Range of Materials to Choose From
If you wish to avoid metal roof over shingles problems, go through different materials available in the market. They range from copper, aluminium, stainless steel, tin, stone-coated steel, metal tile sheets and corrugated galvanized steel among others. You can choose the type of material that blends in with your sense of style, needs, and preferences.
---
Choose Tritec for Professional Metal Cladding
---
Notably, steel is commonly utilized in commercial settings because it is cheaper than other options. It is followed by aluminium in popularity. The material is durable and affordable. Copper roofs are known to last for over 100 years. It is, however, costly to install the roof, explaining why it is an unpopular choice. Galvanized steel is also common choice.
Nonetheless, business premises in coastal region should avoid the roof because the salty water tends to corrode the roof. With these issues in mind, it is vital to engage building contractors to assist you to make choices on suitable materials.
7. Maintenance Is Easy
Many roofs require regular cleaning and repairs, which costs a lot of money and creates business disruptions. Metal roof, on the other hand, requires very little maintenance. You can clean it once in a year, and it will still look perfect. You will only need water and soft brushes to clean it thoroughly.
Note that corrugated metal roofs need you to re-tighten the fasteners after every 10 years. You can also paint it after one year to give your property a new look. This will depend on the original coating.
8. The Roof Is Environmentally Friendly
There has been a call for the building industry to use recycled materials in the bid to conserve natural resources. Some of the materials used to make metal roofs are recycled. Further, it is possible to recycle 100% of the metal at the end of the roofing period.
In a business setting, utilizing metal roof can be beneficial because it indicates that the owner is sensitive to environmental matters. The businesses' reputation and image is boosted accordingly. On the contrary, most shingles tear-off waste ends up in landfills because it cannot be recycled.
Just in case you decide to take energy efficiency in your home to the next level, you can easily integrate the metal roof with PV solar panels. You can either go for traditional solar panels or thin-film photovoltaic solar laminates. The choice you make in this case depends on the location of your commercial building. For instance, you are at liberty to go for large solar panels if your roof has a large area and faces south.
9. You Can Walk On the Roof without Damaging It
Be confident while walking on the roof after installing tin roof over shingles. The metal is sturdy enough to withstand your footstep's pressure. This means that you can make assessments and maintain the roof as often as it is necessary. In fact, failing objects such as sticks and rocks are unlikely to dent the roof.
10. Hails Will Not Harm Your Roof
Hails have become common in a world where weather patterns are unpredictable. This causes devastating impact on commercial building as roofs are completely damaged. It is at this point that people ask: can you install metal roofing over asphalt shingles, and avoid the negative effects of a hail storm? The answer to the question is affirmative. Metal roofs are strong enough to withstand winds of over 200 kilometres per hour.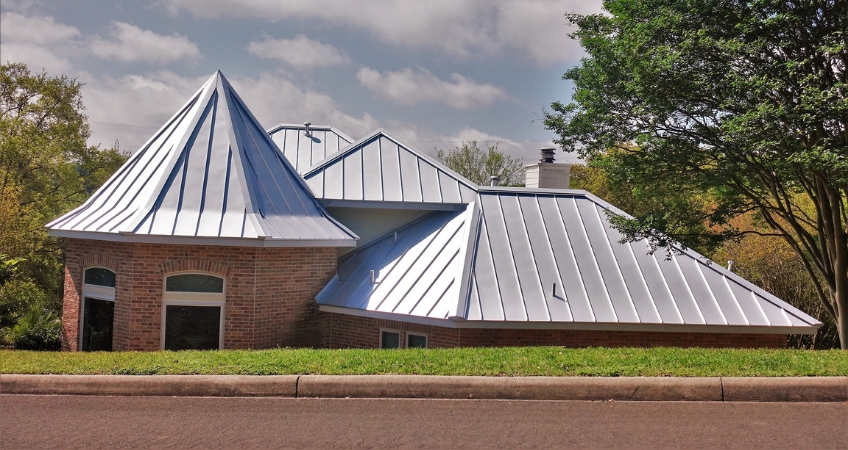 11. The Roof Is Not As Noisy As You Thought
You may have hesitated from installing steel roofing over shingles because of the fear that the roof is extremely noisy. Surprisingly, it may be less noisy than asphalt shingle roofs. It is particularly true if you install it over solid sheathing such as plywood or wood planks. There is no reason to hesitate from calling the service providers for installation.
12. Roof Installation Is Affordable
Unlike the common idea that commercial metal roof is expensive, you will be surprised to know that there are some affordable options available in the market. For instance, you can go for steel instead of aluminium or copper metal roof. The installation cost will also be lowered significantly, if you find the right contractors.
---
---
13. Metal Roof Can Be Installed At Any Time of the Year
Unlike the case of many roofing options, you don't have to wait until summer to install metal roof. It can be done successfully during winter. Delays in completing such a project will be avoided in this regard.
14. Help For Metal Roof Installation Is Readily Available
You will not have to search extensively for contractors when thinking: can I put a metal roof over shingles? There are many reputable and skilled service providers ready to help you through. The materials are also easy to find.
Certainly, you will get value for money if you install metal roof over shingles in your commercial space. The roofing is durable, modern, safe, affordable, and quiet among other things. Even so, you need to get professional help in making ideal choices for the materials and installation process. This can be obtained from Tritek Building Contractors. Over the years, the company has gained a good reputation in fast-track remodelling and tenant improvement services.