Hiring a contractor for a project may turn out to be a rather challenging task. For this case, always go for an approved contractor. When it comes to property maintenance and protection, safety is the key driving force. When you need your commercial property furbished or repaired, only choose Giromax approved contractors.
In an establishment where you may be required to UV proof the premises, you need to make the right decision by hiring the right contractors. Failure to so will only result into more expenditure.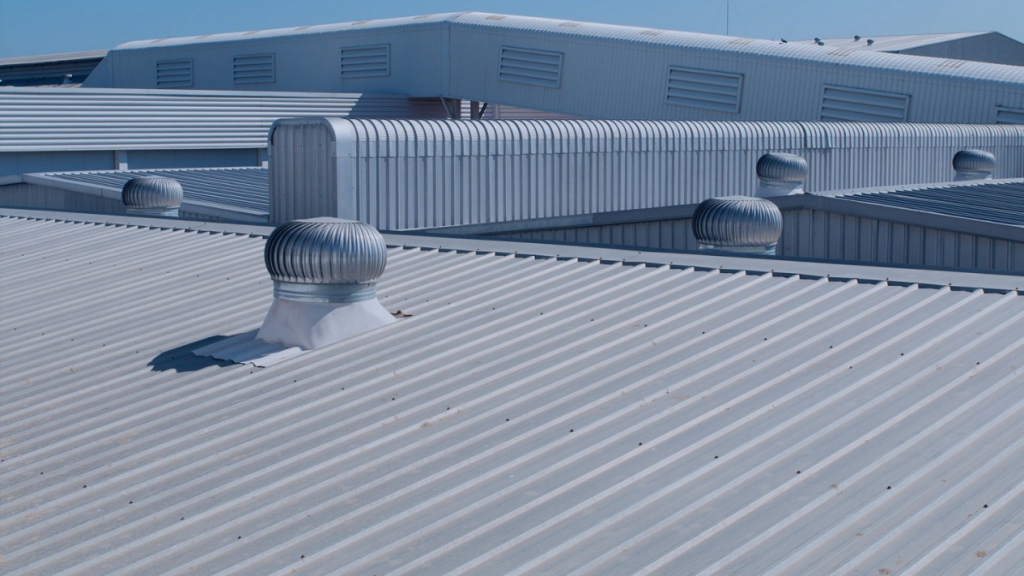 Insight!
Contractors that aren't versed with Giomax products result in incidences of improper application of the product. At first, the product may seem perfectly fitting on your property, but that effect may not last long.  
Poor application of the product wears off when exposed to environmental stress, high temperatures, and strong seasonal currents. Giromax contractors are able to efficiently wok on your project leaving your establishment UV proof, and able to stand other strong forces of nature.
Whenever buying a product, always consider the price, applicability of the product, its efficiency and its life span. Giromax approved contractors understand all the nitty-gritties that you need to consider when choosing a right product for the work at hand.
The Benefits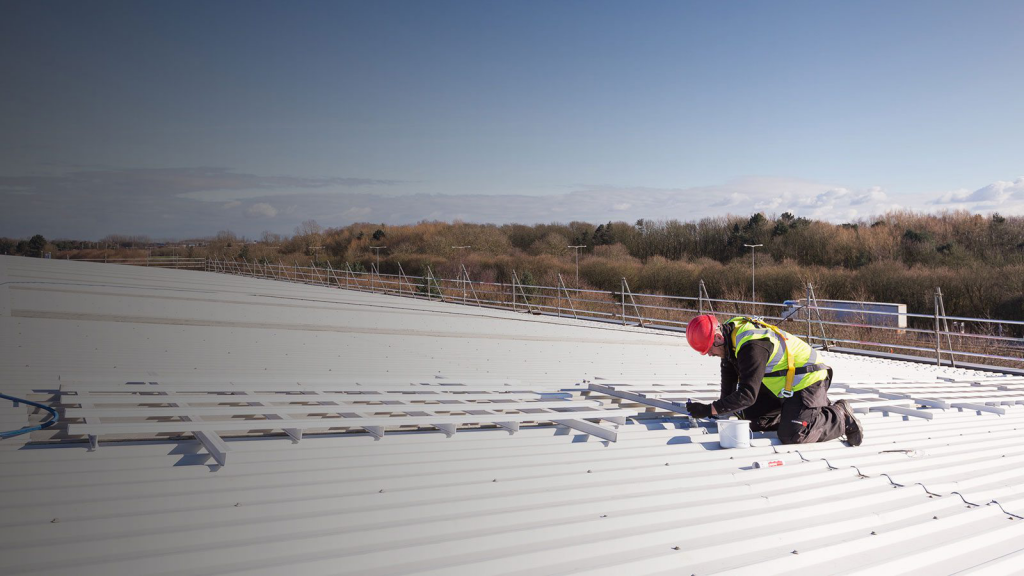 Giromax has a mechanism of approving dedicated contractors, only qualified contractors handle your project. There is a major gap in the difference between ordinary contractors and Giromax approved contractors.
Giromax contractors are chiefly concerned with customer service and the authorizing of their staff. This means that a customer can rest easy knowing that the contractor will work efficiently according to the task at hand.  
Approved contractors come with a load of merits compared to demerits. The merits are listed below;
A. Quality Services
Approved applicators will always ensure that a certain job is done with a similar level of continuity. The services on the flip side will be quality, therefore ensuring the satisfaction of the customer. A vast knowledge of Giromax products and richness in experience makes this possible.
B. Best Quality
Giromax approved contractors will tend to maintain or withhold specific company ethos. This ultimately affects their work as quality and efficiency are demanded by the company policies. On the other hand, unapproved contractors will perform a task just as they wish without following the already set out rules.
---
---
C. Increased Flexibility
Effective customer focus procedure with increased flexibility is what Giromax contractors go for. They carry out the required work with strict observance of the needs at hand. Also, it is worthwhile to note there are numerous contractors to work with. When some of the experts are undergoing training, others are available for dispatch. This mode of operation know as rotational operation increases efficiency.
D. Innovation
Giromax approved contractors are leaders and innovators in the field of refurbishment and protective coating application. The availability of the state of the art spray guns and other precision equipment enables the completion of the most demanding tasks.
What Does This Mean?
Whenever you are contemplating on hiring a contractor for your project, always consider the fact that the best contractors are Giromax approved. This means it will be best for you, if you hire a Giromax contractor. The contractor understands all the essential facts needed for the job.
Besides the necessary skills, a Giromax contractor is well versed with all the product variety from Giromax. The products available are of different purposes and uses, and the contractors are experts in all of them.
Quality Products Used By Giromax Contractors
The best part of hiring a Giromax contractor is the fact that they understand and work with the best products range from Giromax, including protective layering to joint joining emulsions.
Giromax Contractors Are;

Master Delglaze Applicators
This is the best multipurpose product for old roof repairs not forgetting its UV protective properties. The product can also be used on other surface such as tiles.
Delglaze is a high end, single component moisture remedial polyurethane used for repair on old GRP roofs.  The substance creates a tough colourless membrane for sealing up old weathered commercial roof lights.
The clear tough coating of properly cured Delglaze can be used on other construction components such as ceramic tiles and glass. The reason for this is its high crack bridging capabilities. Let Giromax contractors seal the crack with Delglaze!
Seamsil Silicone System Leaders
Be amazed by the unique power of this silicone Giromax product. The product is highly sort after due to its flexibility with a high degree of resourcefulness. The product was invented to take care of cut edge corrosion problems on steel cladding. Edge corrosion takes away the aesthetic value of steel metal parts of your establishment. You need to worry no more as Giromax contractors have a solution for you.
Seamsil silicone used by approved contractors is the number one recommended treatment for metal surface protection in any condition, where there is exposure to aggressive moisture movements. This is the main cause of corrosion, especially on metal edges.
For this reason, Giromax contractors opt for seamsil when covering up tears and corrosion on metal parts. Seamsil requires only a simple mechanism of application that is well mastered by Giromax contractors. First, it is sealed by gun then followed by a brush base coat and a brushed top coat.
Girocote is a low odour emulsion suitable for surface steel application that gives it a furbished look.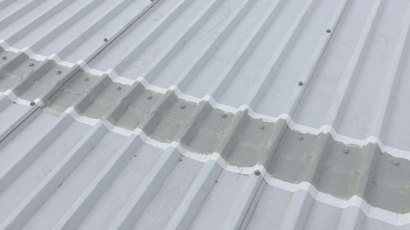 This is a perfect defense for your wall cladding. Approved contractors apply girocote thereby providing roof protection against the extremes of nature. Having Giromax contractors work on your project also extends the life span of your commercial roofing, metal clad. The system is very direct and easy to apply, it removes the need for companies to apply early roof replacement that result from corroded cladding.
Delcote is an elastomeric for protective coating applications. The product is characterised by vapour permeable qualities that cures to form a protective film.  The system is mainly applied to preserve commercial gutters and rain water systems.
A Giromax contractor understands that delcote needs no piming. All is needed is to ensure that the surface is clean, water, and corrosion free. After that a double layer is applied using a brush or a roller. Contrasting colours on each layer should be used to ensure total covering.
Delcote is a Giromax contractor darling as it is:
UV proof.
Vapor Porous properties.
Can stand a wide range of environmental conditions.
Used for the gutter.
Conclusion
Giromax contractors are widely known for a wide range of products they use. They have the best high performance coats with UV and corrosion resistance technology. Their products are complemented by the best work force. A Giromax guarantee is offered on every project involving a Giromax contractor. This is a promise of the providence of high standard work.
Tritec Building Contractors offers the best services to deliver the Giromax dream. The company has been approved as a Giromax applicator for the last 15 years. This lengthy time duration has improved its relationship with Giromax and expanded its deep knowledge of their products.
Each and every member is recognized by the company. Tritec is comprised of a group of Giromax approved contractors, who are more than capable of handling any metal roofing assignment to ensure a perfect finish.
Why Giromax Approved?
Due to our long dated relationship with Giromax, our approved contractors can solve any roof related issues with the highest level of proficiency. We handle all cases of cut edge corrosion, making sure that your commercial establishment doesn't suffer further corrosion that may result from weathering.
No Fear of Height
Not everyone should work on high points on your property. Besides safety, you need people who are properly skilled and have the right equipment for working on your roof. Giromax approved contractors have the right skills, experience and knowhow of working on high roofs. This means that any given task is carried out safely, and as quickly as possible.
The Tritec Lead
Tritec, being approved building contractors Essex, handles every commercial metal roofing challenge that might be your way. You only get the highest quality from our approved contractors. We pride ourselves in having worked with Giromax for a period of above 15 years to improve our standards. The knowledge increment of products from our long onsite experience is an addition from a long lasting relationship.