Types of Building Cladding FAQs
What are the different types of cladding?
The most common types of cladding are Stone Cladding, Brick Cladding, UPVC Cladding, Timber Cladding, Metal Cladding, Concrete Cladding, Weatherboard Cladding, Glass Cladding.
What materials are used for cladding?
Cladding can be made of multiple materials including metal, vinyl, composite materials such as aluminium, wood, cement and polystyrene. Cladding can affect vulnerability to fire.
What is the difference with facade and cladding?
A facade is the front landscape of the building and is more for the look of the building. Cladding varies which could be plants or materials which is added into the design.
How is cladding done?
Cladding is bonding together different materials and is often achieved by combining two metals through a die and pressing them.
The construction sector has been improving and developing on a daily basis. These changes can be attributed to the advent of technology and advanced expertise in the sector. It is easy these days to construct or remodel a building on a set budget. Despite many techniques of making over a building, you have to choose the best technique that works for your anticipated project.  Building cladding is one of the widely preferred and popular construction technique these days.
Unfortunately, many people don't know what is cladding. Cladding is a construction technique that refers to the components that are attached to the primary building to form distinctive external surfaces. Cladding is the in-thing these days and many homeowners and real estate developers have spent millions of money on this project.
There are different types of house cladding and you have to figure out which type works properly for your houses. More so, to choose the best cladding for your structures, you have to look at the many benefits of cladding. They include;
Protection
With a clear understanding of what is cladding on a building, it is also wise to look at one of its major advantages which is to add a layer of protection to a property. Cladding helps increase the mechanical sturdiness of any building and offers maximum protection. 
In addition, buildings that have gone through certain types of cladding don't easily crack, especially if subjected to climate or temperature change. Surfaces that have gone through the cladding process also protect the building against strong winds or rain.
Provides a low maintenance option
With the many external wall cladding options available for building owners, they also have the opportunity to spend less money on maintaining their structures. Cladding requires very little repair and cleaning regardless of the cladding materials you use.
For aesthetic purpose
Many people opt for cladding because it adds aesthetic value to the structure. Choosing cladding can easily change the overall look of a property, as well as raise its market value. There are different varieties of colours and finishes that you can choose to change the look for your houses. They may vary from polished to rough cladding styles, but you should choose one that satisfies your cladding needs.
With the right clad definition, it becomes easy to also look at the different styles of cladding. It also becomes easy to figure out which style of cladding works properly for your property. These different forms of cladding include the following:
-> Stone Building Cladding <-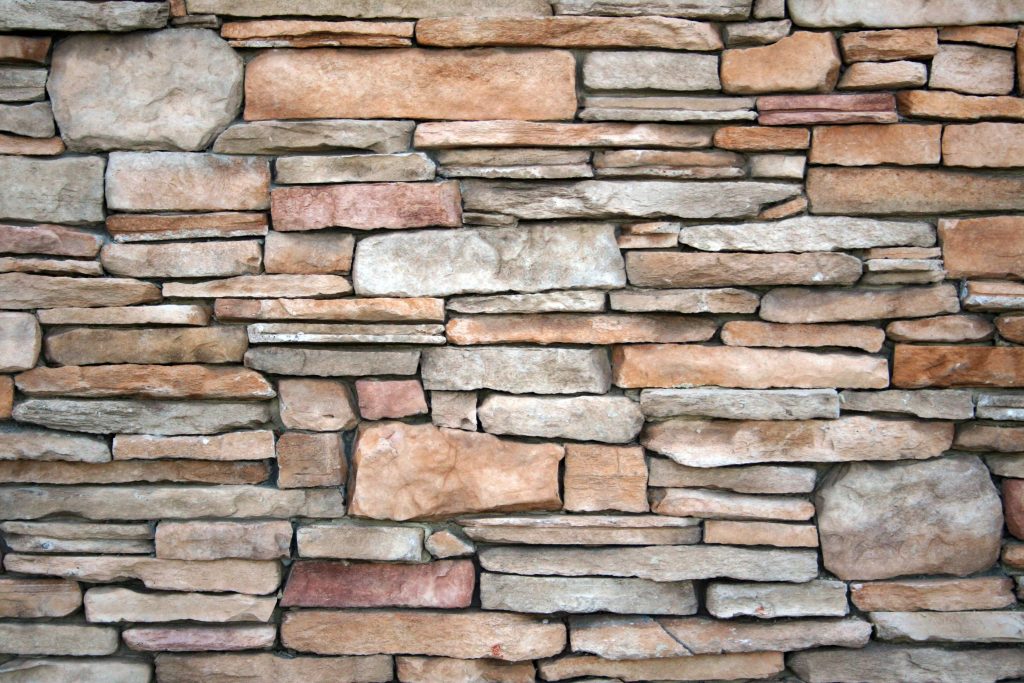 This is a type of cladding that involves the use of thin layers of natural stones. Exterior wall cladding using stones gives your structure natural elegance and style that is also unique from other styles of cladding. Stone cladding is commonly used in decorating landscape gardens. Some of the commonly used stones include slate, marble and sandstone.
It is easy to use stones for cladding as these materials are cut into slaps of uniform thickness to make installation and construction easy. Many homeowners also opt for stone as their external cladding systems because is a non-porous material and it does not absorb any moisture.
It also protects the internal wall of a building from water absorption. Stone is also a durable material that can last for many years without losing its lustre or its natural colour.
-> Brick Building Cladding <-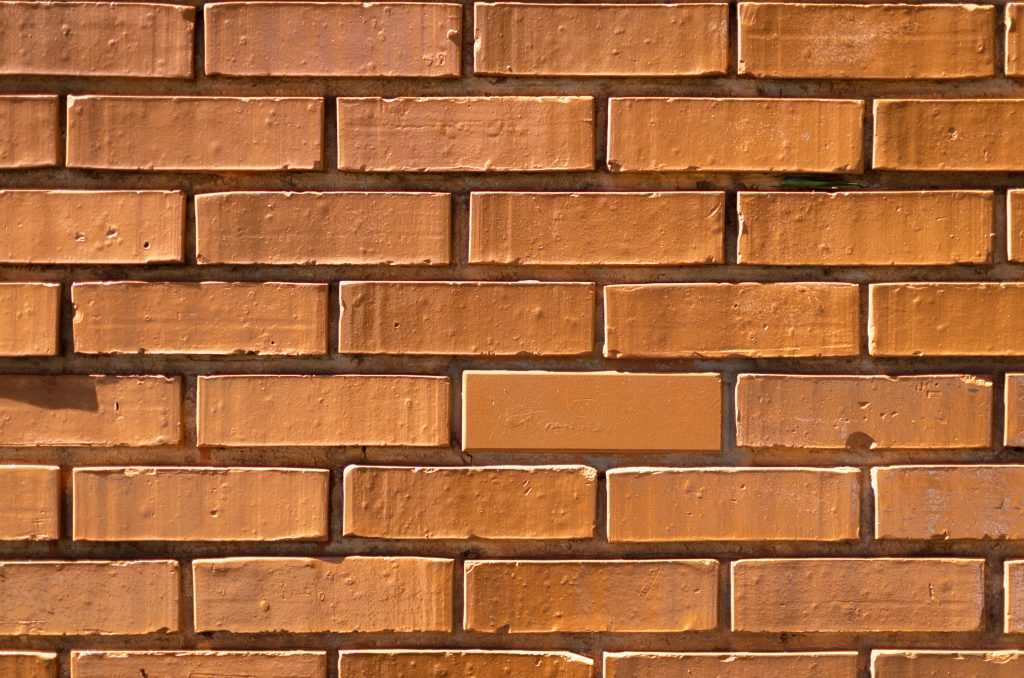 Bricks are a popular cladding material and act as a great and unique envelope of a structure. Many people will opt for brick wall cladding because it looks good on any structure. Bricks come in different colours, and you can pick a design that blends well with your building and surroundings.
In addition, brick cladding panels also underline the safety and sturdiness of a property. Buildings owners who opt for cladding don't have to worry about cracks that are caused by extreme cold and heat. Many people also opt for external brick cladding as it requires low maintenance, especially if you compare it with external painting.
Simple washing can at all times keep the bricks tidy and in the best condition. As you look for the best bricks to install into your property, don't forget to sample the available brick cladding systems from the best dealer.
-> UPVC Building Cladding <-
UPVC is simply Unplasticized Poly Vinyl Compound, and it is a great cladding material that is used for covering on the outside of a building. Many property owners choose uPVC cladding because it guarantees free maintenance. If you choose the right uPVC, you just need to wash it and you will keep your building in the right condition. It also comes with UV stabilizer which prevents the covered area from direct sunlight.
uPVC cladding is also weatherproof and corrosive resistant. It is thus used to cover any exterior cladding panels regardless of the climate condition of the area you reside in. uPVC is also fire resistant, especially if properly installed. It helps prevent any fire from spreading from one part of a building to another.
It is advisable for property owners to counter check their current uPVC cladding panels, and ensure they are fireproof. Well-fitted uPVC also insulates your building and keeps it warm during the winter season and cool during the summer spell.
-> Timber Building Cladding <-
To properly define cladding, you need to look at timber cladding, which is one of the popular designs of cladding. Timber cladding offers property designers a unique combination of many advantages that no other type of cladding can provide.
Outside wall cladding using timber is a great cladding option because timber is a natural material and it is warm and comforting. Timber also comes in varying colours, styles and textures that will make your building unique and attractive. In addition, timber is also a renewable resource and you can re-use it in future if you opt for a new cladding project.
Many property owners also choose timber cladding because it offers decorative and protection options. They also have the option to choose between hardwoods, softwoods and even improved woods that will fit your budget.  Before you indulge in cladding projects, it is advisable to look at timber cladding details and rest assured that you are installing the best material into your houses.
-> Metal Building Cladding <-
With the right cladding meaning in your fingertips, you should not have any problems choosing the best metal for cladding your property. The most common metal used for metal cladding is steel and aluminium. Many property owners choose metal siding over external uPVC cladding or weatherboard cladding.
Metal siding is relatively cheap, and it is a great design for property owners trying to improve the look of their houses when operating under a tight budget. Many people choose steel wall cladding panels because it is a sturdy metal that is also harder to damage. Others opt for aluminium cladding systems because of it's fire resistant properties and will protect your property from extensive damage.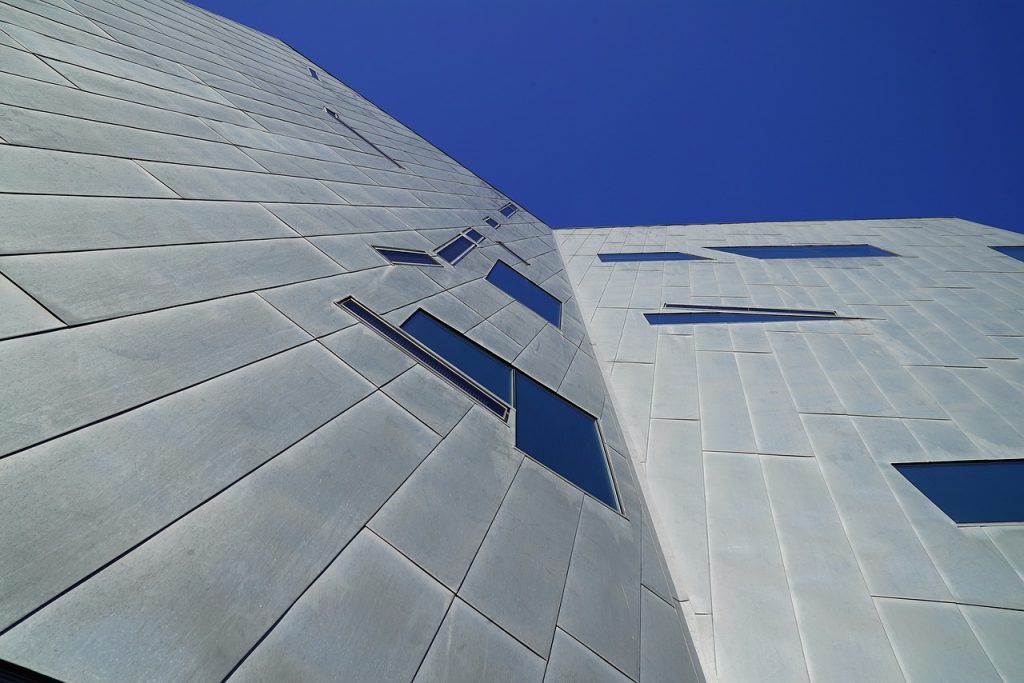 Homeowners who want to refurbish their buildings and are not satisfied by the brick effect cladding can also try metal cladding. The key benefit of metal cladding is that it comes in varied colours, textures and designs. All you need is to choose a design that works well for your structures. Metal cladding is also exceptional to use because it performs well in maintaining a tight building cover that provides good insulation to the building.
-> Concrete Building Cladding <-
If you understand what's cladding, then you should try concrete cladding. It is the latest cladding style that comes in tile form or external cladding panels. These tiles or panels can be used for internal or external cladding of a building. Concrete cladding is a great option because it creates a lustrous and attractive look that brick wall cladding sheets cannot guarantee.
Cladding designers can also mould concrete to form a design similar to one formed by natural materials like stone. If you wish to improve the look of your building, you can also cast patterns into the exterior wall cladding sheets. Concrete is also a durable and strong material for cladding and also requires low maintenance.
-> Weatherboard Building Cladding <-
As you define clad, you should not forget to look at weatherboard cladding. Also known as featheredge cladding, it is a type of cladding that involves the use of external cladding boards of timber. Weatherboard cladding is available in different colours and textures and adds a touch of opulence to your houses. This kind of cladding is a great alternative for timber and exterior uPVC cladding.
If you opt for weatherboard cladding, it is wise to seek the help of a professional during the installation process. This is because the external wall tiles cladding has to be installed horizontally and the designer has to make use of the cavity between the exterior wall and weatherboard cladding. Before installation, you also have to look at the weatherboard cladding specifications and ensure you are getting the best design for your house.
-> Glass Building Cladding <-
Many people are these days are opting for glass cladding over using brick or metal cladding sheets. This is simply because glass is light and strong enough for cladding. It is also inexpensive and comes with easy to understand attachment details. Using glass for cladding is one of the luxurious ways of cladding buildings. It provides a lavish and appealing look than exterior brick cladding. Many architects use glass because it provides a glorious look to a property and it guarantees an eco-friendly installation process.
Glass is mostly used for cladding business offices and residential buildings. During the construction process, the glass panels and brick cladding tiles are supported via up-sands that provide a strong grip to the panels and tiles. These up-sands also protect the glass from intense wind.
Wrapping Up
Cladding is one of the best strategies for improving the look and value of your houses. There are different styles of cladding, but you should choose one that satisfies your cladding needs. You should be considerate when choosing the best cladding material and if stuck, it is wise to seek help from cladding designers and professionals.
If you are looking for the best cladding materials and construction guidance, fret no more. Tritek Building Contractors are here to help. They have been providing commercial and industrial cladding services for more than 20 years and will lend a helping hand. Whether you are looking for help purchase the best brick cladding sheets or installation assistance, they are here to help you. They are fully accredited cladding contractors, and their services are high quality and budget-friendly. Get in touch with them today and learn more about cladding.
| | |
| --- | --- |
| H10 | patent glazing |
| H11 | curtain walling |
| H13 | glass assemblies |
| H14 | glass lens/ paver rooflights/ floor lights/ pavement lights/ security panels |
| H20 | rigid sheet cladding |
| H21 | timber weatherboarding |
| H22 | glass weatherboarding |
| H30 | cement profiled sheet cladding/ covering |
| H31 | profiled/ flat sheet cladding/ covering |
| H32 | profiled sheet cladding/ covering |
| H40 | fibre reinforced concrete panel cladding/ components |
| H41 | fibre reinforced plastics cladding/ features |
| H42 | concrete panel cladding/ features |
| H43 | composite panel cladding/ features |
| H51 | stone slab cladding/ lining/ features |
| H60 | roof tiling |
| H61 | cement slating |
| H62 | natural slating |
| H64 | shingle and shake roofing |
| H65 | single lap roof tiling |
| H67 | single lap roof tiling |
| H71 | lead sheet coverings/ flashings |
| H72 | aluminium strip/ sheet coverings/ flashings |
| H73 | copper strip/ sheet coverings/ flashings |
| H74 | zinc strip/ sheet coverings/ flashings |
| H75 | stainless steel strip/ sheet coverings/ flashings |
| H90 | tensile fabric coverings |
| H91 | thatch roofing |