Giromax Girosil® Edge RC-E
Cut Edge Corrosion Treatment
Giromax Girosil® Edge RC-E is a cut edge corrosion treatment that can be used as a stand-alone treatment or as part of a full metal roof refurbishment system in conjunction with Giromax Girosil® Roofcoat RC.
Tritec Building Contractors as a Giromax approved applicator of Girosil® Edge RC-E can provide a fully guaranteed service for the treatment of cut edge corrosion to metal sheets on commercial roofs, this treatment will prevent further degradation to roof sheets ensuring that the cut edge corrosion is removed through thorough preparations and all cut edges sealed and protected from the elements.
Girosil® Edge RC-E treatment a two-stage process that incorporates the use of Girosil® Base and Girosil® SE Sealant that stabilise the substrate using laminar flake technology as it seals and bonds with corrosion, the Girosil® Edge RC-E then prevents rainwater re-entering the lap. Girosil® is the revolutionary next generation of coatings from Giromax and Edge RC-E, like Roofcoat RC is fully moisture tolerant, unaffected by UV or extremes of weather and once fully cured provides a durable elastic coating with high impact and dirt resistance.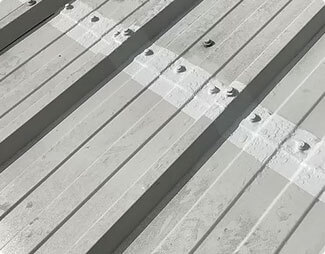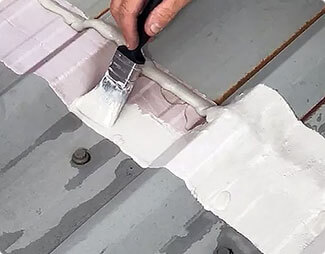 CALL NOW